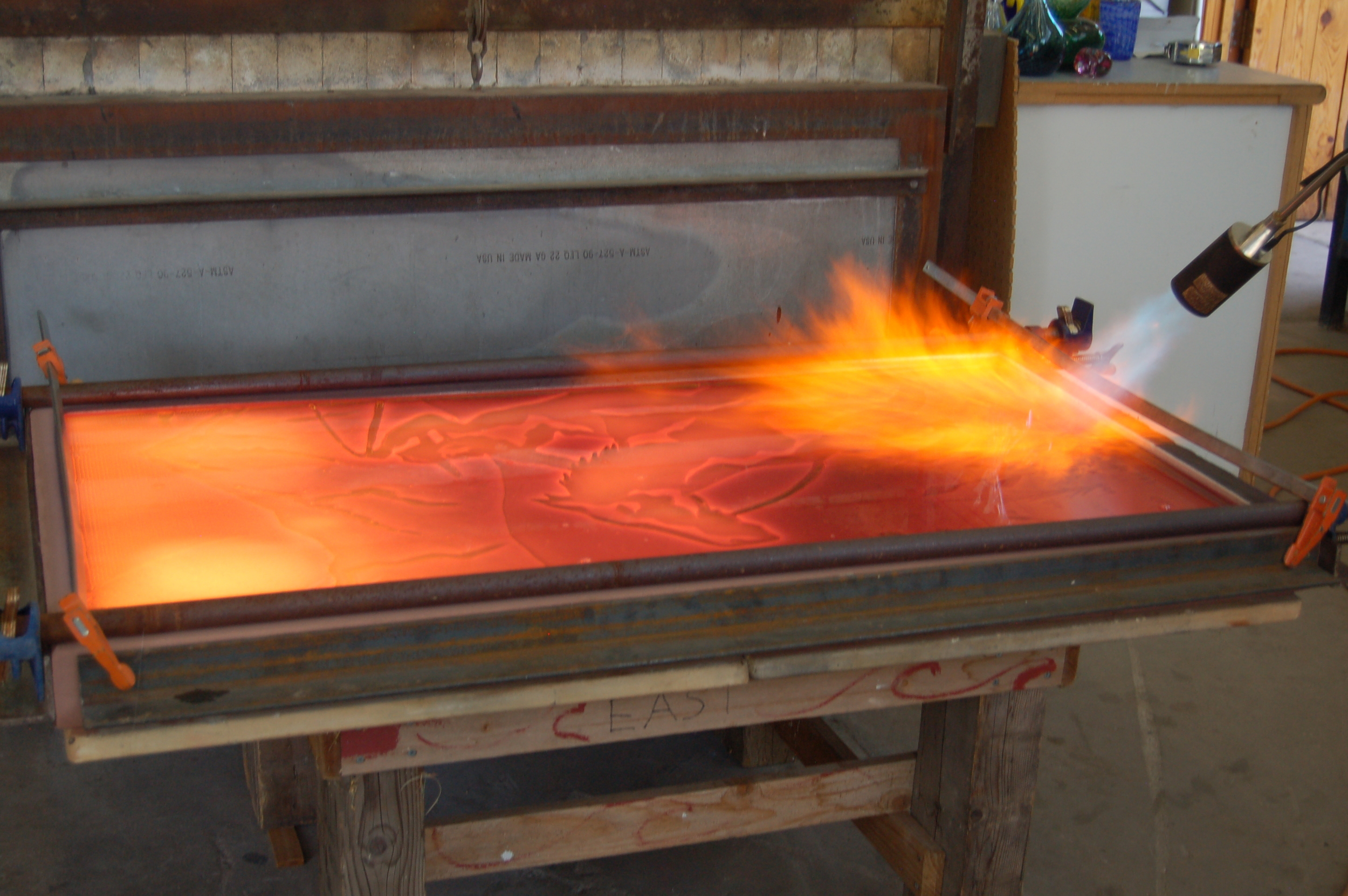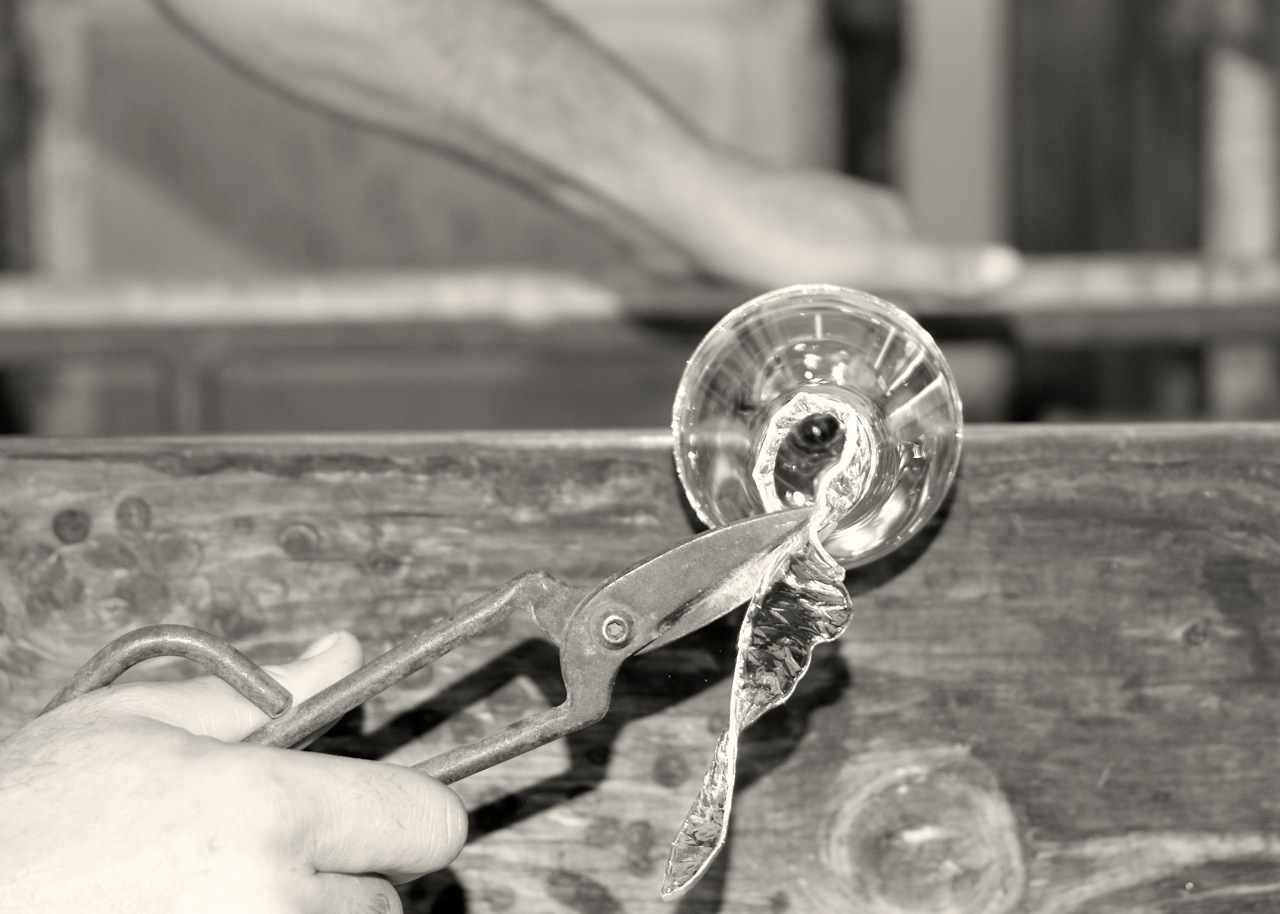 Spiro Lyon Glass was founded by Jacqueline Spiro-Balderson and Lee Lyon, glass artists who have been working with hot cast glass since 1990. In 1993, Dylan Balderson joined the team with experience in glassblowing and an expertise in woodworking. For the past 23 years, the three of them have been exploring the many aspects of glass for use in design, sculpture, craft, and architecture.
Spiro Lyon Glass discovered a unique mold making process that allows them to create thick panels of glass that are limitless in shape and design. Each of their molds is hand carved which renders a raised motif on the surface of the glass panel. They are the only artists in the world using this technique.
Their large scale work employs panels of glass which interact with adjacent panels through shape, color, and design. These sections become expressive when viewed together as a whole. It is these subtle revealing connections that are consistent throughout their sculptural work and architectural installations.